UNIFORM SMART DRIVING LICENSES ACROSS INDIA TO BE A REALITY FROM 2019; HERE'S ALL YOU NEED TO KNOW
Home >
News Shots >
Automobile
By

Behindwoods News Bureau

|

Oct 15, 2018 05:31 PM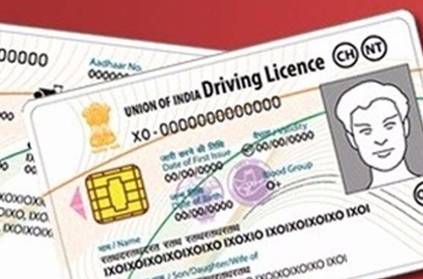 The Indian government is planning to roll out uniform smart driving licenses and vehicle registration certificates across the country. The format, colour, design of the license will be the same across the country. In addition, the license will also be embedded with microchips and QR codes.

According to a report in The Times of India, the new driving licenses (DL) will be issued by RTOs across the country from as early as July 2019. The report also suggests that like in metro cards, all new DLs will have a feature that will enable traffic cops to access details easily. The licenses will feature the National and State emblems along with the name of the issuing authority.

The new uniform license will not only be issued to the new and learners license. All the renewed license will also have the new look, along with the vehicle's registration certificates (RCs).

A report by Ministry of Road Transport and Highways further confirms that over 32,000 new driving licenses are issued every day in India and over 43,000 vehicles are registered every day. The implementation of the new process will see the issuance of new driving licenses and anyone going in for renewal or re-registration will automatically get the new DLs and RC for its vehicles.

The government has already started working towards this measure and a nationwide rollout of the new system is expected from July 2019. The cost of moving to this new system and issuance of the new smart driving license will not be more than Rs 20 and State Governments will be given enough time to roll out this new process.
Tags :
#BJP #DRIVING LICENSE #SMART LICENSE #MINISTRY OF ROAD TRANSPORT AND HIGHWAYS #NITIN GADKARI
next