BELIEVE IT OR NOT! A PERSON HAS FILED AN RTI APPLICATION TO GET LORD KRISHNA'S BIRTH CERTIFICATE
Home >
News Shots >
India
By

Behindwoods News Bureau

|

Oct 03, 2018 12:05 PM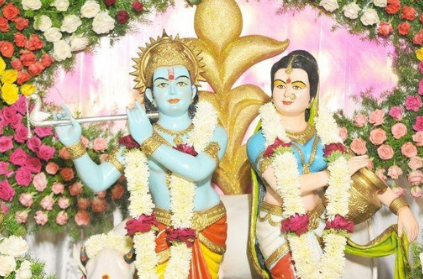 The Right to Information (RTI) Act was introduced to empower people by giving them the ability to access data related to government and public authorities. While it has brought out some revolutionary changes, it has also been misused by people for personal gains or publicity.

In such a case, a person from Chhattisgarh has filed an RTI query, requesting the Mathura district authorities to provide him with a copy of Lord Krishna's birth certificate.

"The country celebrated Krishna Janmashtami on September 3. Please provide a copy of Lord Krishna's birth certificate to prove he was born on this day," the applicant has reportedly asked in the plea.

The concerned Public Information Officer, Ramesh Chandra, has said that it is difficult to find answers on questions related to public faith and personal beliefs, and thus, the entire department is in a dilemma.

According to a report in The Tribune, the applicant has also asked the authorities to provide evidence to "prove Lord Krishna was really a god."
Tags :
#BJP #RTI #RTI ACT #BIRTH CERTIFICATE #CHHATTISGARH
next