FOR THE FIRST TIME IN INDIA, DIESEL COSTS HIGHER THAN PETROL IN THIS STATE
Home >
News Shots >
India
By

Behindwoods News Bureau

|

Oct 22, 2018 12:25 PM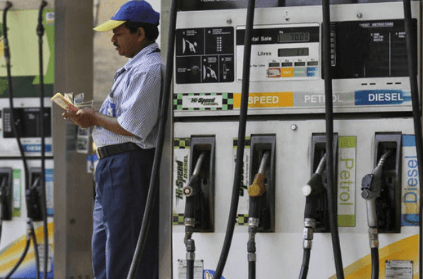 For the first time in the country, diesel prices have soared higher than that of petrol. Conventionally, the cost of diesel is less when compared to petrol due to lower taxes.

Now, diesel is costing more than petrol in Odisha. A litre of diesel cost 12 paise more than that of petrol in Bhubaneswar on Sunday with diesel being sold at Rs 80.69 per litre while petrol cost 80.57 per litre.

The ruling Biju Janata Dal and the opposition Congress on Sunday blamed the "faulty" policy of the central government for the rise in price of diesel.

Sanjay Lath, Utkal Petroleum Dealers Association general secretary said that this was the first time that the price of diesel surpassed that of petrol in Odisha. Lath said while other states have different VAT rates for petrol and diesel, Odisha charges a uniform 26% VAT on both. He claimed that there has been a decline in sale of diesel in Odisha because of the high prices of the fuel.

"This imbalance is mostly due to faulty policy of the BJP-led NDA government at the Centre. There could be a tactical understanding between the central government and oil marketing companies," said Odisha Finance Minister SB Behera.

Oil Minister Dharmendra Pradhan, who is from Odisha, Sunday again asked the state government to reduce the rate of VAT to give relief to people.
*Originally published in News18*
next