CARS THAT RUN ON WATER & ALUMINUM? IIT'S NEW INNOVATION COULD BE A GAME-CHANGER
Home >
News Shots >
Automobile
By

Behindwoods News Bureau

|

Oct 13, 2018 11:29 AM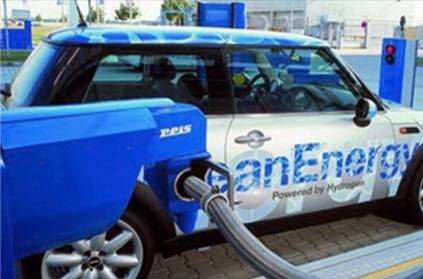 *Representative Image*
Rising fuel prices have thrown normal life out of gear in cities. Sky-rocketing prices have forced people to look for alternative modes of transport, including electric vehicles.

But what if we told you that cars could run on water or aluminum?

Some bright minds at IIT-Roorkee have come up with the prototype of an electric car that requires zero fuel or even electricity. And the best thing - it will cost just as much as your standard car. The only difference is that the vehicle is powered by water and aluminum and is claimed to have zero emission.

According to a report in The Print, students at IIT-Roorkee had started a venture called Log9 Materials, which developed the prototype. The project is based out of an incubation cell, started two years ago.

The car will give a range of 1,000 kms on a single charge and will require 1 litre of water every 300 kms. Once you cross the 1,000 km mark, the aluminium plate will need to be replaced.

The process of running the car on water is based on simple fuel cell technology, which uses electrochemical reactions to produce electricity. The graphene rod along the metal plate generates electricity with water as its base for the chemical reaction.The generated electricity is sent to an electric motor that fuels and drives the car.

The founder and CEO of Log9 Materials, Akshay Singhal, also confirmed to The Print that his startup is already negotiating with automobile companies regarding mass production.

Given the rising fuel prices and ever-increasing pollution levels, innovations like these will fuel India's dream to achieve electric mobility. It will also help control the rampant emission levels.
Tags :
#PETROLPRICEHIKE #IIT ROORKEE #HYBRID VEHICLES #INNOVATION #ELECTRIC VEHICLES
next