ANDHRA FINANCE MINISTER CALLS PM MODI 'ANACONDA'; ACCUSES HIM OF 'SWALLOWING CBI & RBI'
Home >
News Shots >
India
By

Behindwoods News Bureau

|

Nov 04, 2018 12:39 PM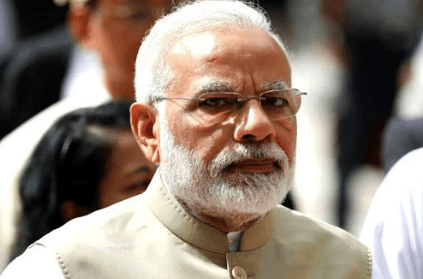 In the run up to the 2019 Lok Sabha elections, political parties and leaders are not leaving any stone unturned to get noticed by the people. Now, Andhra Pradesh Finance Minister has landed in troubled waters after he referred to Prime Minister Narendra Modi as "anaconda".

While addressing a press conference, minister Yanamala Rama Krishnudu launched a scathing attack on PM Modi over the Centre's recent rift with the CBI and RBI.

"Who can be a bigger anaconda than Narendra Modi? He himself is the anaconda that has swallowed all the institutions. He is swallowing up institutions like CBI, RBI etc," ANI quoted the minister.

Krishnudu, a leader of BJP's former ally Telugu Desam Party (TDP), added, "Every Tom, Dick and Harry is speaking of past politics. Past can't be present or future. But present and future will become past. The critics of TDP should understand this. TDP was not established against any single party. It was founded against system."

Countering his remarks, Union Minister Mukhtar Abbas Naqvi said a "competition is underway on who will abuse Modi ji more. But history is witness to the fact that whenever Modi ji is targeted, he emerges stronger. When you have no issues left to attack the government with, you indulge in this."
next