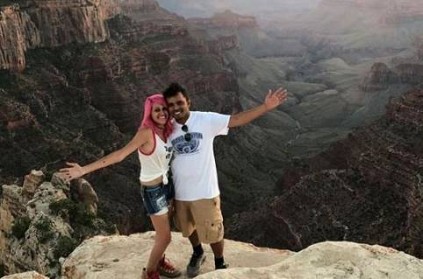 The bodies of an Indian couple, Vishnu Viswanath, 29, and Meenakshi Moorthy, 30 were recovered from a steep terrain last week. The couple reportedly died after falling from 800 feet from Yosemite National Park, US.
The two were identified on Monday as a married couple from India. It was not clear as to why the two died but it is believed that they died while trying to take a selfie. The two had set up a tripod for taking a selfie following which they fell. The popular viewpoint at Yosemite does not have safety railings.
The couple reportedly chronicled their travelling adventures and wrote a blog named, "Holidays and HappilyEverAfters". Ironically, months before her death, Meenakshi warned her followers on an Instagram post about the dangers of taking photographs from edges of cliffs and on top of skyscrapers.
Meenakshi had written, "A lot of us including yours truly is a fan of daredevilry attempts of standing at the edge of cliffs. But did you know that wind gusts can be fatal? Is our life worth one photo?"
Tags :
#US #YOSEMITENATIONALPARK #SELFIE
next