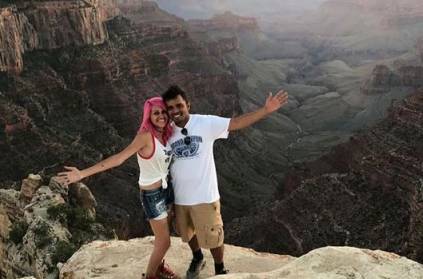 According to reports, an Indian couple was found dead at the Yosemite National Park in the US. The couple reportedly fell to death this week from a height of 800 feet.
The deceased were identified on Monday as a married couple from India - Vishnu Viswanath, 29, and Meenakshi Moorthy, 30. They fell from the steep terrains of Taft Point at Yosemite. Their bodies were recovered on Thursday after being spotted by visitors a day earlier.
It has not been identified as to why the couple died. The two were reportedly alumni of the College of Engineering, Chengannur. In a post on their Facebook account, the college mourned for the 'accidental demise' of its alumni.
Tags :
#YOSEMITENATIONALPARK #USA #INDIANCOUPLE
next