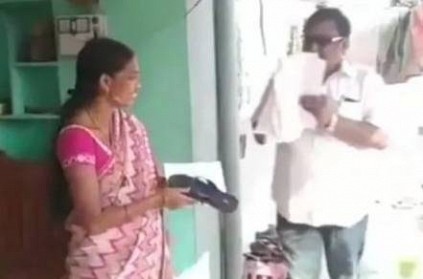 Assembly Elections are to take place in Telangana on December 7 and preparations for it are going in full speed. Parties and individual candidates have been taking the campaigning very seriously.
One such interesting candidate is Akula Hanumanth who had a unique strategy up his sleeve. Hanumanth is an individual candidate from Korutla constituency. The man carried out a door to door campaign where he personally handed out slippers.
Along with the slippers, Hanumanth also gave them the permission to hit him with it if he does not fulfil his promises once he gets elected. Hanumanth also handed out his resignation letter for a future date to indicate that the people have the right to get him off power.
Akula Hanumanth is currently against the ruling Telangana Rashtra Samithi (TRS) candidate K Vidya Sagar Rao. Rao has so far won the Korutla constituency seat three times consecutively.
next