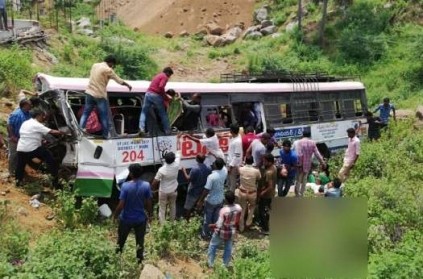 An overcrowded bus fell down a gorge in Telangana's Jagtial district on Tuesday killing as many as 58 people. The death toll increased further to 61 after two died on Wednesday night and one earlier that day.
The bus was reportedly carrying over 100 passengers when it fell after the driver lost control while driving over a speed breaker. It is one of the worst-ever bus accidents in the country with the number of victims at 61. Over 40 people are severely injured and undergoing treatment at the hospital.
Reportedly, it is not just the overcrowding of the bus that caused the accident but the road on which the bus travelled. The road's gradient was too high for a heavy vehicle to travel on. Reportedly, there is another safer road which can be used. However, people tend to use this road as it is a shortcut.
next