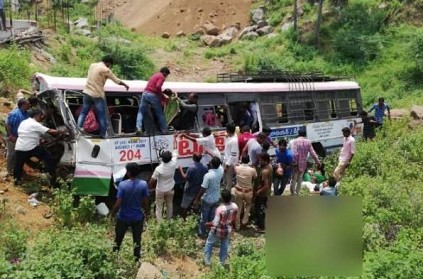 In a shocking accident, a state-run RTC bus fell down a gorge in the Jagtial district of Telangana. Over 40 people were killed and several injured in the accident.The victims include six children.
The accident happened between 11.45 am and noon when the bus was returning from Kondagattu to Jagital. The bus skidded off the road into the gorge. Over 70 people, reportedly pilgrims returning from a famous temple in the area, were travelling on the bus.
It is still unclear as to what the official death count is. The injured have been rushed to various government hospitals.
Telangana CM K Chandrasekhar Rao in a statement expressed his shock over the accident and conveyed his condolences. He has also directed medical assistance to be given to the injured.
next