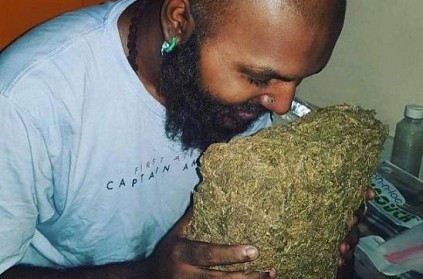 A techie from Hyderabad was arrested for trying to sell drugs openly. The incident came as a shock as the man did not even try to be slightly discreet.
"Have some Ecstasy and Charlie on me, so need to distribute it asap. Ready to deliver anywhere. Charlie is 4k and ecstasy is 1k (sic)," was the last message Koustav Biswas had posted publicly on his Facebook page following which he was caught by the Task Force wing of Telangana's Prohibition and Excise Department.
Along with Koustav, his accomplice Syed Adil was also arrested after they were caught red-handed selling cocaine outside a hospital. Reportedly, 15 grams of cocaine, 80 grams of dry marijuana were seized from the duo.
According to the police, this is the first time that such a case has been encountered. Koustav made no attempt to be cautious in what he was doing. He openly posted about the sale of drugs like Methylenedioxymethamphetamine (MDMA), also known as 'Molly'. He had also posted a photo of himself consuming blots of Lysergic Acid Diethylamide (LSD).
next