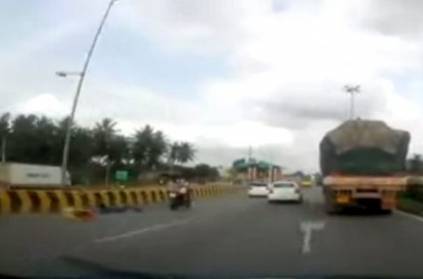 In a stunning accident, a Bengaluru family had a narrow escape after getting into an accident on a highway. Shockingly, the bike kept moving with the child still on, even after the parents were thrown off.
The chilling accident was caught on camera from a dash camera on one of the commuter's car. The accident took place on Sunday at 3.30 pm.
The family was reportedly on their way to Bengaluru from Nelamangala. The biker was trying to overtake a scooter when the accident took place. The rider and his wife were thrown off from the bike, but their child remained seated on the bike as it continued to move. Luckily none of the members was hurt seriously.
next