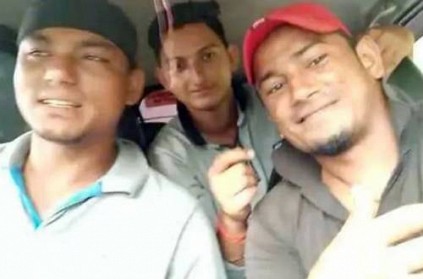 According to reports, a man died and two were critically injured after taking a video while driving. The incident took place in Nainital, Uttarakhand on Wednesday.
Reportedly, the three were on their way from Nainital to Kaladungi when the incident took place. The police found a phone carrying the video of the youngsters. The three, in their mid-twenties, could be seen smiling at the camera, when suddenly the video goes hazy. It is suspected that the driver lost control and their car rolled down the mountain slope.
Birender Kunwar, who was in the army fell victim to the accident. The other two were identified as Sanju Kunwar, Birender's brother and Dipu Dani, their friend.
next