ROOF OF CHENNAI AIRPORT'S DOMESTIC TERMINAL TURNS LEAKY YET AGAIN
Home >
News Shots >
Tamil Nadu
By

Behindwoods News Bureau

|

Nov 23, 2018 02:13 PM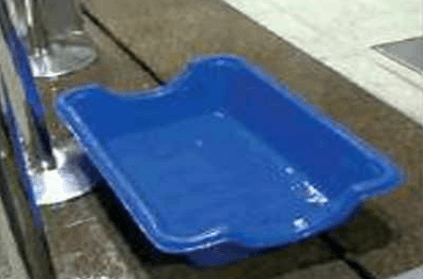 In an embarrassing bit of information, the roof of Chennai airport's domestic terminal has developed a leak yet again. The leak, which has occurred near the security hold area, has forced staff to place plastic trays to collect the rainwater.

One of the passengers at the airport shot a video of the leaking roof and posted it on social media. As the video started doing rounds, Airports Authority of India (AAI) responded, saying "pre-monsoon work including channeling and draining of water on the roof as a permanent solution in underway."

A senior AAI officer said that the design and paneling of the roof was such that during heavy downpour, water entered through one point and leaked out of another.

The frontage of the building and the boarding gates used to witness water seepage during heavy rain accompanied by strong winds. This was due to a design flaw of the building. IIT-Madras was told to inspect the building and they also suggested certain changes.
*Originally published in Times of India*
next