SCHOOL BANS BAGS CLAIMING HEALTH RISK; STUDENT CARRIES BOOKS IN MICROWAVE INSTEAD
Home >
News Shots >
World
By

Behindwoods News Bureau

|

Oct 23, 2018 05:36 PM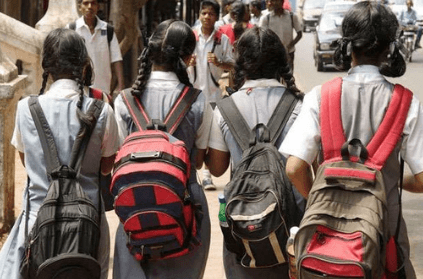 One of the most iconic part of school life was the school bag. They are something people cherish. But a school in England has now banned students from getting backpacks to school, claiming it was causing a health risk among younger students.

In a mark of protest against the school administration's decision, one of the students started carrying his belongings in a microwave. According to a Daily Mail report, Spalding Grammar School in Licolnshire told its students that they could bring a bag to school with all their belongings, but cannot carry them in-between classes, citing health risk as the main reason.

The school imposed the ban since it believed that school bags larger than the size of the student itself were knocking down small students in school corridors. In a statement, the school said that students may use any size of bags to carry materials but bags are not permitted in lessons during the day.

"Pupils are encouraged to carry books by hand for a maximum of two lessons at a time," said the Daily Mail report.

A few days after this rule, one of the students protested by using a microwave to carry his books in between the classes. The students who opposed this decision complained that being in the sixth form increased the study load and since children could no longer carry revision material in absence of a bag, their grades could dramatically reduce.

Parents also protested against this decision calling it 'pathetic', 'disappointing' and 'ridiculous'. "How can you even get to places on time with all the right books, let alone do things like sanitary towels. This is something all of the girls and female teachers are talking about," said a parent.
next