TO SCARE HER INTO STUDYING, AUNT CRUSHES CLASS 2 GIRL'S FINGER WITH PLIERS
Home >
News Shots >
India
By

Behindwoods News Bureau

|

Oct 09, 2018 03:04 PM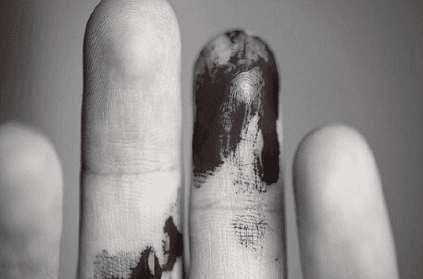 After a seven-year-old girl from Bengaluru faltered in her studies, the girl's aunt crushed her finger with cutting pliers to get her to study. The girl, a Class 2 student, was rushed to the hospital by her grandmother after she saw the girl's finger that was badly bruised. The aunt and her husband have been arrested.

The minor victim's statement was recorded by police so as to find out the exact reason why the girl was put through the incident. The police apprehended the aunt and her husband after registering a case against them under the Juvenile Justice Act.

Police claim that the incident would have gone unreported if there was no medico-legal case. During investigation, police also found that the woman used to beat the child quite often. A police officer told Mumbai Mirror that the couple claimed that they bore no ill will against the child and wanted to simply scare her into studying.

The girl suffered excruciating pain after the incident as her finger turned blue. Even though the grandmother did not have any intention to register a police complaint, she was forced to do so as it was a medico-legal case.
*Report: Times of India*
next