Tamil Nadu Generation and Distribution Corporation (TANGEDCO) has released the list of areas in Chennai to face seven-hour power cut on Tuesday (February 5). The power cut will be scheduled from 9 am to 5 pm due to maintenance works.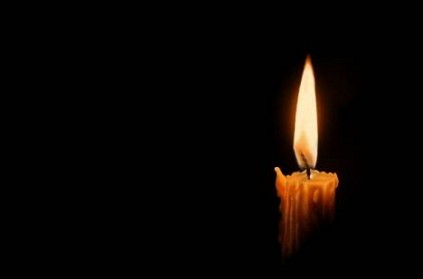 TANGEDCO also stated that if the works are completed before 5 pm, then the power supply will be restored immediately.
Here are the areas that will face power cut on Tuesday:
Perungudi: Govindan Nagar, Maniammai street, Kolavizhiamman Nagar, Krishna Nagar, Ghandhi nagar, Periyar Salai, Kandasamy Nagar, 8 to 10th street, Pachayappan Street & DSG Nagar.
Sembium Area: Gowthamapuram Housing board, Jawahar street, Raja street (part), Periyar Nagar, Vyasarpadi, Subramani Nagar, Car Nagar, MPM st (part), Ramana nagar (part), Veerapandian street, New Kamaraj Nagar, Maduma Nagar (part), Thirumpur Kumaran street, Kattabomman Street, Manikavinayagar Koil street.
Besant Nagar & Sasthiri Nagar area: Elliamman koil street, Dhamodharapuram (1st, 2nd, 3rd & 4th Main Road, 7,8,9,11,12,13,14th Cross Street, 1st Main Road, Sasthiri Nagar.
Kottivakkam Area: New beach road, 1st, 2nd, 3rd, 39, 44,47,48,51 to 59, 61, 62, 64, 65, 70 & 71 streets, 3, 7, 8 & 11 Main Road, Kurinji flats, RTO office, Bhaghatsingh salai, Shivani flat, Kurinji extension.
KK Nagar area: 5, 8, 11 sectors, part of RK Shanmugam salai, Ramasamy salai, 9th sector, Munusamy salai.
Saidapet Area: LDG road, Park Talk office road, Sri Nagar Colony 1 Part, Dhamous Nagar, Arockiyamadha street, Pishop colony, Kakkan Puram.
Tidel park area: Tharamano part, Kanagam, Periyar Nagar, Thiruvanmiyur, Indira nagar part, MGR nagar (SRP tools & Kanagam), Velachery part, VSI Estate phase- I, 100 feet road part, Anna Nagar, CSIR road, RMZ millanium (Kandanchavadi), CPT part, Ascendasand Tidel Park, Gandhi Nagar, Adyar part.
Kovor area: Metha Nagar, Samayapuram, Andalkuppa, Melma Nagar, Ragavendra Nagar, Puthavedu, Reddy street, Irandamkattalai, Sathananthapuram, Karima Nagar, Manikandan Nagar
Enjambakkam Area: VGP layout, Enjambakkam, Shalmar garden, ECR one part, Periyar street, Cholamandal Devi Nagar & Artist village, Bethel Nagar, Pallava Nagar
Tags :
#POWERCUT #MAINTENANCE
next