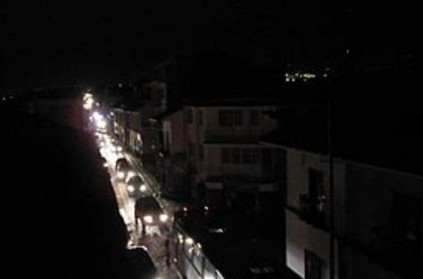 Tamil Nadu Generation and Distribution Corporation (TANGEDCO) has released the list of areas in Chennai to face seven-hour power cut on Saturday (December 1). The power cut will be scheduled from 9 am to 4 pm due to maintenance works.
TANGEDCO also stated that if the works are completed before 4 pm, then the power supply will be restored immediately.
Here are the areas that will face power cut on Saturday:
Porur
Part of Porur area, Kundrathur main road,Trunk Road, R.E. Nagar, Lakshmi Nagar, Sakthi Nagar, Mangala Nagar, Kaviya Garden, Vigneshwara Nagar, Venkateshwara Nagar, Ramakrishna Nagar, Santosh Nagar, Madananthapuram, Mugalivakkam Main Road, Madha Nagar, Gerugambakkam.
Madras High Court
Part of Thambu Chetty St, Part of Linghi Chetty St, Moore St, Angappa Naicken Street, Second Line Beach Road, Errabalu St, Mookar Nallamuthu St and Armenian St, North Fort Road, Part of NSC Bose Road, Stringer St, Francis Joseph St and Malaiyaperumal St, High Court Complex Area, Part of Badrian St, Anderson St and Bakers St.
Tags :
#POWERCUT #MAINTENANCE
next