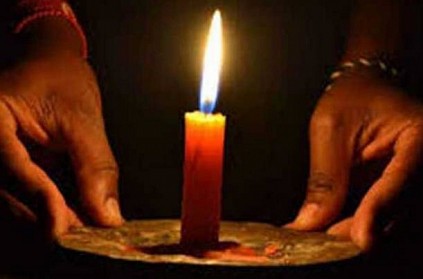 Tamil Nadu Generation and Distribution Corporation (TANGEDCO) has released the list of areas in Chennai to face seven-hour power cut on Wednesday (October 23). The power cut will be scheduled from 9 am to 4 pm due to maintenance works.
TANGEDCO also stated that if the works are completed before 4 pm, then the power supply will be restored immediately.
Here are the areas that will face power cut on Wednesday:
CHETPET
Door No. 740 to 809 and 160 to 346 PH Road, PC Hostel Road, Nowroji Road, McNichlos Road, Harrington Road, Old Shenoy Nagar, Guru Samy Road, Chetpet, Jaganathapuram, School Road, Mangalapuram, Brindhavanam, Valluvarkottam High Road, Nungambakkam High Road, Sterling Road, Kothari Road, Jayalakshmipuram 1st Street (one part), Nungambakkam, Seetha Nagar 2nd Street, Wheat Crafts Road, Siva Ganga Road, New Street, Avenue Road, Ponnangipuram, Kutty Street, Mayor Shivashamugam Street.
McNICHOLS ROAD AREA
RBI Quarters, PH Road D.No.172 to 320 and 750 to 810, Dr.Guruswamy Road, Harrington Road (one part), Harrington Road 10th & 11th avenue, Venkatachalapathy Street, Subburayan Street, Pillayar Kovil Street, Apparao Garden Street, Vaithyanathan Street, Murugesan Street, Arunachalam Street, Muthiappa Street, Chari Road, Kanthan Street, Yadhaval Street, East Mada Street,
Vellalar Street, Perumal Kovil street, SS Shahib Street, VV Koil Street, South Kasarath Garden Street, East and West Kasarath Garden Street, Vasu Street, Professor Subramaniam Street, Rajarathanam Street, Landonson Road, Muniappa Road, Tailors Road, Kummalaman Kovil Street Ramanathan Street, Muthu Salai, Thiruveethiamman Kovil Street, Veeraragavan Street, BSNL Quarters, Postal Quarters.
PONNERI
Arasur, Periyakavanam, Vellodai, Devadanam, Eliambedu, Annuppambattu, AR Palayam, Aladu, Perumbedu, Venbakkkam, TV Puram, Ponneri, Kodur, Alinijivakkam, Athipattu, Irulipattu, Janapachatram, PP Road, Jaganathapuram Road, Saikiruba Nagar, Virundhavan Nagar, Panjeety, Thatchoor, Keelmeni, Chennivakkam, Chathiram, Andarkkuppam, Krishnapuram, Madhavaram, Jaganathapuram, Amoor.
Tags :
#POWERCUT #MAINTENANCE
next