Tamil Nadu Generation and Distribution Corporation (TANGEDCO) has released the list of areas in Chennai to face seven-hour power cut on Saturday (February 2). The power cut will be scheduled from 9 am to 5 pm due to maintenance works.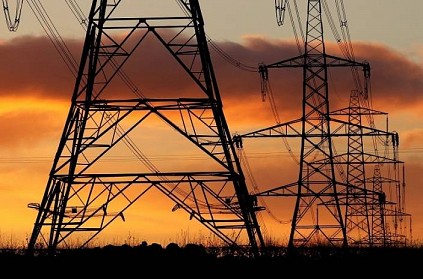 TANGEDCO also stated that if the works are completed before 5 pm, then the power supply will be restored immediately.
Here are the areas that will face power cut on Saturday:
Sembium
Tafe-I, II and R and D, IPL Company, Simpson, Shardlow India PVT, Bi-Metal Bearing, Wheels and Precision, Additional Paint, LM Van Mopp.
Alwarthirunagar
Veerappa Nagar, Gandhi Nagar, Srinivasa Nagar, Suresh Nagar, Elumalai Nagar, P.L.N Prasanth Nagar, Palaniappa Nagar, Sastha Nagar, Part of Chowdry Nagar, Kaikkan Kuppam, Thirunagar, Fathima Nagar, Ramesh Nagar, R.K Salai Main Road, R.K Nagar Extension, S.B.S Colony, Valliammai Nagar.
Thiruvanmiyur
Avvai Nagar Main Road, Bharathi nagar 1st to 3rd Street, Venkatesapuram Main Road, Kalathumedu 1st to 4th Street, Swaminathan Nagar 1st to 11th Street, Vivekananda 1st, 2nd Street, Selvaraj Avenue, Part of ECR.
KK Nagar
4th, 9th, 10th Sectors, Part of Ramasamy Salai.
Velachery Central
Part of Velachery main road, Part of 100 feet Taramani Link Road, LIC colony, Tansi Nagar, Dhandeeswaran nagar.
Koovoor
Part of Kundrathur Main Road, Periyapanichery, Kovoor Village.
Gerugambakkam
Kundrathur Main Road, Boomadevi Nagar, Murthy Street (Pulianthope), Shakthi Avenue, Rabbit Nagar, Palani Nagar, Periyapanichery, Ranga Nagar.
Injambakkam
Sparking Sand Avenue, LG Avenue, Spring Garden 1st, 2nd Street, Sea Cliff Avenue, Part of E.C.R., Cart Track Road, Copper Beach Road, Sea Shell Avenue.
Tags :
#POWERCUT #CHENNAI
next