SUPERSTAR RAJINIKANTH TO FLOAT TV CHANNEL? TEAM MAKES IT PUBLIC BY MISTAKE
Home >
News Shots >
Tamil Nadu
By

Behindwoods News Bureau

|

Dec 21, 2018 06:56 PM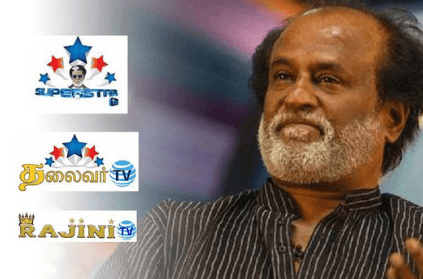 Actor-turned-politician Superstar Rajinikanth is yet to enter the electoral fray but reports suggest that he has already set in motion plans to start a TV channel.

According to multiple reports in News18, India Today and The Hindu, The Rajini Makkal Mandram, a launch vehicle for the actor's prospective political party, has begun the process of registering trademarks for the soon-to-be-launched channel.

A document accessed by CNN-News 18, shows that Rajinikanth's team has applied for a No Objection Certificate (NOC) for the registration of 'Superstar TV', 'Rajini TV' and ' Thalaivar TV'.

However, before any official announcement from the team, a letter from Rajinikanth to the registrar of trademarks has gone viral. That's how the information leaked! Rajinikanth's PR manager says the letter wasn't meant to slip out.

Sources said one of the reasons for this initiative could be that the media has misquoted Rajinikanth many times.

The supposed name and logo of the channel has been put up on the government's website for trademarks. Click here to check it out!

Documents accessed by Times Now reveal the logos behind each channel name. As per the report, the Registrar of Trademark in Chennai had objected to four out of the six applications. However, we will have to wait for an official confirmation from the team regarding any news about the channel.
Tags :
#RAJINIKANTH #RAJINI MAKKAL MANDRAM #TV CHANNEL #POLITICS
next