SHOULD POLITICS & ENTERTAINMENT BE MIXED? HERE'S WHAT SUPERSTAR RAJINIKANTH HAS TO SAY
Home >
News Shots >
Tamil Nadu
By

Behindwoods News Bureau

|

Nov 30, 2018 03:14 PM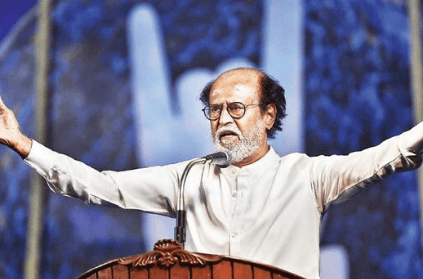 There is a very close link between entertainment and politics in Tamil Nadu. From the yesteryear actors like MGR and former chief minister Jayalalithaa, to today's greats like Kamal Haasan, politics and cinema are intertwined.

But superstar Rajinikanth thinks otherwise!

Entertainment and politics are "entirely different", he says. The superstar is currently basking in the grand release of his flick 2.0. After a couple of decent runs at the box-office, Rajinikanth is back to breaking records with the sci-fi flick. It's familiar territory for a gifted actor who, in the past eleven months, has stepped into a new role off-camera - that of a politician.

The move from the camera to the podium is nothing new to Tamil cine industry. Former chief ministers like MG Ramachandran and M Karunanidhi not only worked in the film industry, but also mixed cinema and politics. But Rajinikanth says he didn't want to do that.

"I am very clear on that," he said in an exclusive interview with India Today.

"Of course, some dialogue here and there will come," he said. "How people will interpret [it] and what they will take in some other way, we cannot stop that -- but deliberately I won't do that."

Around New Year's Eve in 2017, Rajinikanth announced his entry into politics. But after a year, people are yet to hear about his party and other political plans.

"I have not become full politician as yet," Rajinikath told India Today. What about the Rajini Makkal Mandram (RMM), the launch vehicle for a prospective party? "Many activities are going on." And what plans does he have for the RMM? "I can't really now, sorry."

"Lots of things" need to be done for the state. "Now the time is for eradicating poverty, creating employment and taking care of the youth," he added. "The upliftment of the state. That is most important."
*Originally published in India Today*
next