THIS MAN'S HILARIOUS TAKE ON THE ORIGIN OF SOUTH INDIAN FOOD IS A COMPLETE LAUGHTER RIOT
Home >
News Shots >
India
By

Behindwoods News Bureau

|

Oct 18, 2018 10:31 AM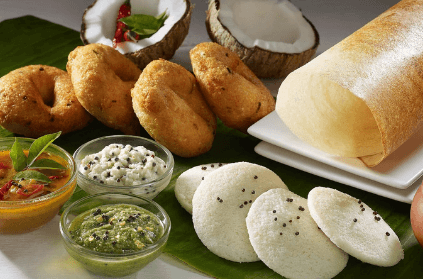 *This piece is not intended to hurt any culture or sentiments related to food*

Who doesn't love south Indian food? South India has given the world some delectable breakfast recipes. However, not many know the origin of some dishes like Idli, dosa, or sambar. But a man claims to know!

A man, who goes by the name of 'peeleraja' on Twitter, posted a series of tweets, describing in detail, the origin of some of the most popular south Indian dishes including chutney, idli, Appam. And no doubt they are bound to create and out and out laughter riot.
Dosa has an interesting origin. It was called "dosha" meaning "sin"

Deprived of alcohol, some brahmin temple cooks thought they could get high on fermented rice. Kinda like saki. But their experiment failed. To salvade it one of them made fried crepes out of it

— peeleraja (@peeleraja) October 16, 2018
Disa's complement - Chutney was invented in karnataka and derives its etymology from "chata" which is kannad for "bad habit." Refers to minor bad habits like biting nails or shaking legs while seated.

So a "dosha" or sin must be accompanied by "chata" or bad habit

— peeleraja (@peeleraja) October 16, 2018
One batch of dosa batter had been fermented too much. It was stinking up the Adigas' kitchen. One of the adigas simply steamed it into fluffy little dumplings and asked "yelli idli?" meaning "where should i keep it?" in kannad

That is how the humble "idli" got its name

— peeleraja (@peeleraja) October 16, 2018
The dosa and idli traveled to Kerala and TN. In kerala, Christian priests or "fathers" made a hybrid of idli and dosa. A pancake like dosa but fluffy like idli in the middle. It was called "appam" i.e. "of the fathers"

Appa is the common word for father in south india.

— peeleraja (@peeleraja) October 16, 2018
While we cannot ascertain the veracity of these claims, the man is extremely hilarious with his taken on some of the most loved dishes in the country. While some on Twitter enjoyed the jokes, others didn't take the jokes easily.
Pls tell me this's a joke...
Idli, Dosa exists in South since Tamil Sangam periods, when Kannada was not even born as a Language.

— Narayan (@MosurAnna) October 16, 2018
still not sure if this is satire

— Kanu Deshpande (@KanuDeshpande) October 17, 2018
You have let your imagination run wild.

— Narayana N (@N11947) October 17, 2018
I'm guessing all of this is an attempt at humor. Right? 😅 Too simple to be true 😂

— Anirudh (@anirudhdbz) October 17, 2018
Tags :
#TWITTER #SOUTH INDIAN FOOD #IDLI #DOSA #CHUTNEY #SAMBAR #BUZZ #VIRAL
next