AUTHOR CHETAN BHAGAT COUNTERS SEXUAL HARASSMENT ALLEGATIONS; CALLS #METOO A 'SMEAR CAMPAIGN'
Home >
News Shots >
India
By

Behindwoods News Bureau

|

Oct 15, 2018 03:09 PM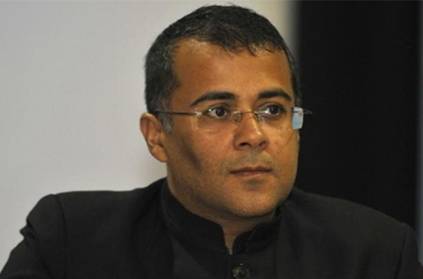 Days after he tendered a public apology for sexually harassing Ira Trivedi, prominent author and columnist Chetan Bhagat has released a series of screenshots on Twitter, defending himself against all charges.

Bhagat has posted a series of tweets, containing screenshots from an email he received from Trivedi in 2013. Bhagat has refuted her claims, and said that her charges were "false" and "these motivated, fake attacks is abhorrent and the sickest thing a person can do."

"So who kissed whom," the author of The Girl in Room 105 began his Twitter thread, referring to the email and claimed the charges levelled against him as 'false'.
So who wanted to kiss whom? @iratrivedi's self-explanatory email from 2013 to me, esp last line, easily shows her claims from 2010 are false, and she knows this too. This mental harassment of me and my family has to stop. Please don't harm a movement with #fakecharges #harassed pic.twitter.com/SWeaSCfHLd

— Chetan Bhagat (@chetan_bhagat) October 15, 2018
The email that Bhagat shared screenshots of, had a seemingly warm message which ended with a line that read, 'miss u kiss u' (SIC), apparently sent by Ira Trivedi.

Calling the whole #MeToo movement in India a 'smear campaign', Bhagat urged his followers to 'not harm a movement with fake charges' and requested people to stop believing 'nonsense'.
To those who abused me last few days, hope you will do right by me now. Ultimately, is this movement about the truth or blindly supporting a particular gender? Please don't let your biases make you believe things that are not true.

— Chetan Bhagat (@chetan_bhagat) October 15, 2018
Writer Ira Trivedi has claimed that Bhagat had 'tried to plant a kiss on her lips' on inviting her for tea at the India International Centre.
next