THIS INDIAN ORGANIC COFFEE PRODUCED BY TRIBAL FARMERS IN ANDHRA PRADESH HAS WON A GOLD MEDAL IN PARIS
Home >
News Shots >
India
By

Behindwoods News Bureau

|

Oct 11, 2018 06:49 PM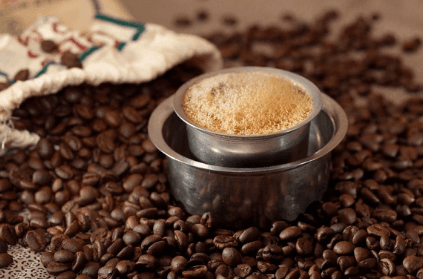 The magnetic pull of coffee is well known all over the world. The hot beverage is a perfect pick-me-up drink, and is a morning must for many people. While coffee is traditionally associated with countries like Brazil and Ethopia, India is not far behind.

India is responsible for producing multiple varieties, including roasted, toasted, filter coffee, grated and others. While all of these blends have their own uniqueness, there exists more than a few hundred varieties across the globe.

Beating all these varieties, an Indian coffee brand called 'Araku', produced by tribal youth in Andhra Pradesh, has won a gold medal at the Prix Epicures OR 2018 Awards in Paris. This is the first time an Indian coffee blend as won the prestigious award.

'Araku' was founded to provide employment opportunities to tribal youth in the Araku valley of Andhra Pradesh. The blend is exclusively produced by tribal farmers. The blend first debuted in Paris last year, and was placed alongside popular varieties from Sumatra, Java, Colombo etc.

The brand has opened a café store in Paris. Recently, it also started selling in the grocery store La Grande Epicerie. The initiative to promote the brand worldwide was spearheaded by the Naandi Foundation,with Mahindra and its chairman, Anand Mahindra as one its directors.

This achievement was put on Twitter by Naandi's CEO and co-founder Manoj Kumar.
I urge all of you to applaud the adivasi farmers in Araku region and the @arakucoffee team in Paris which won the prestigious Gold Medal for the best coffee pod in the Prix Epicures OR 2018 Award in Paris, France. @anandmahindra @kris_sg pic.twitter.com/4pjV6SBgUh

— Manoj Kumar (@manoj_naandi) October 9, 2018
Anand Mahindra also praised this win, pointing out that this was a huge milestone for India.
A more important milestone than might seem apparent at 1st glance. In a land of gourmets, an Indian coffee, grown by Adivasis in an underdeveloped part of India, has been ranked as one of the best coffee brands in the market. It's time Indian food brands crack the premium segment https://t.co/Uyk5YbdCeh

— anand mahindra (@anandmahindra) October 10, 2018
Though a proud moment, people were disappointed over the fact that the blend is not available in India. Reacting to comments, Anand Mahindra has assured people that it will be made available soon.
Tags :
#TWITTER #COFFEE #ARAKU VALLEY COFFEE #PARIS #ORGANIC COFFEE #TRIBALS #ANDHRA PRADESH
next