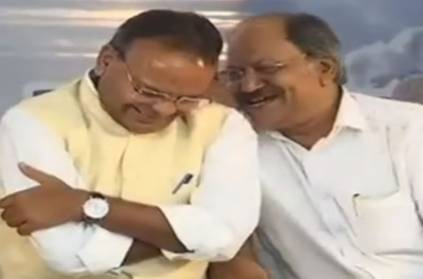 Two senior BJP leaders from Chattisgarh were caught on camera having a hoot during the late Atal Bihari Vajpayee's prayer meet. The five-time former Prime Minister passed away on August 16 at AIIMS Delhi.
His ashes were brought to all the states for homage and immersion in major rivers as a part of a nation-wide programme. From the video taken at a meeting in Chattisgarh, the state Agriculture Minister Brijmohan Agrawal and Health Minister Ajay Chandrakar could be seen having a hearty laugh.
The video outraged people and went viral on social media. Congress condemned the act and called it highly objectionable. Congress leader Shailesh Nitin Trivedi said, "The top BJP leadership had ignored Atal ji when he was alive. Now, this act of senior BJP ministers has clearly shown how much respect they have for their veteran leader."
next