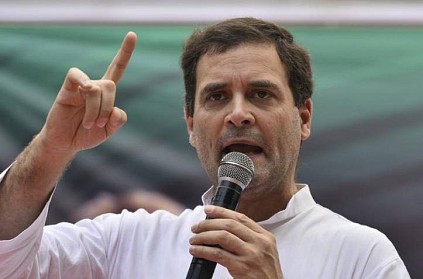 Congress President Rahul Gandhi addressed the crowd at Jana Dhawani rally held in Karnataka on Monday. During his speech, Gandhi raised questions on the controversial Rafale Deal.
Gandhi accused the government of compromising the interests of the nation. He reportedly said, "This watchman is a collaborator," directly accusing PM Narendra Modi of stealing money from the taxpayers and giving it to his friend. Gandhi snarkily told, "He is not the prime minister of the country but he is the prime minister of 15 super-rich businessmen."
During his speech, Gandhi challenged the PM for a debate with him regarding the Rafale Deal. He said, "Let a debate happen between me and Narendra Modi on Rafael deal. I will speak at length for hours."
next