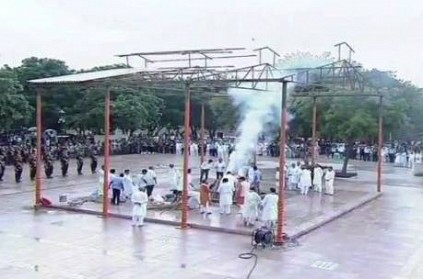 On Thursday, Former Prime Minister Atal Bihari Vajpayee passed away at 93 at AIIMS, Delhi. Vajpayee was admitted on June 11 due to urinary tract infection and on August 15 his health deteriorated.
Vajpayee's mortal remains were brought to the BJP headquarters in Delhi from his residence on Friday at around 11 am. Party workers paid their tributes till 1 pm after which his body was taken on a funeral procession.
Vajpayee was brought to Smriti Sthal for cremation at 4 pm. National and international leaders paid homage to him. Vajpayee's adopted daughter, Namita Bhattacharya performed his last rites after which he was cremated with the honour of 21 guns salute.
next