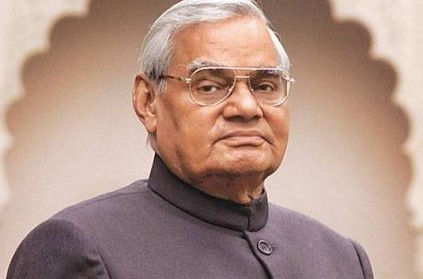 Former Prime Minister Atal Bihari Vajpayee passed away at 93 on Thursday at AIIMS Delhi. Vajpayee was admitted to AIIMS on June 11 due to urinary tract infection and on August 15 his health deteriorated.
Several ministers, including PM Narendra Modi and Congress President Rahul Gandhi have been to AIIMS since yesterday to pay a visit to the former PM.

On Thursday morning, AIIMS had issued another release stating, "Former Prime Minister Shri Atal Bihari Vajpayee's condition continues to be the same. He is critical and is on life support." AIIMS announced Vajpayee's death and stated, "It is with profound grief that we inform about the sad demise of Former Prime Minister of India, Shri Atal Bihari Vajpayee at 05:05 pm on 16.08.18."
Vajpayee held the Prime Minister's office thrice - 13 days in 1996, 11 months from 1998 to 1999 and then from 1998 to 2004.
next