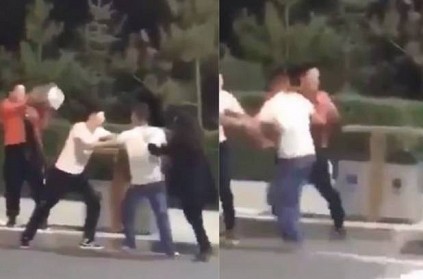 Alcohol tends to change people. Sometimes excessive amounts of liquor can make a person lose control leading to very dangerous situations.
Recently, a video of a drunk fight went viral on Twitter reminding all alcoholics out there that excessive drinking is never good. The video features two drunk men fighting while a man and a woman try to separate them. However, while trying to break the two, the man throws the beer case he has in hand at them.
However, he misses and ends up hitting the woman instead. The woman could be seen being hit with the case and immediately falling down in a pool of beer. Though much of the details are not known, it is very clear that the incident must have been extremely painful for the lady.
Here's why you shouldn't fight with drunk people! pic.twitter.com/qLkCWXXs2J

— Persian Rose (@PersianRose1) November 25, 2018
next