F1 CHAMPION CALLS INDIA A 'POOR PLACE'; GETS SLAMMED LEFT, RIGHT & CENTRE BY TWITTERATI
Home >
News Shots >
World
By

Behindwoods News Bureau

|

Nov 15, 2018 07:01 PM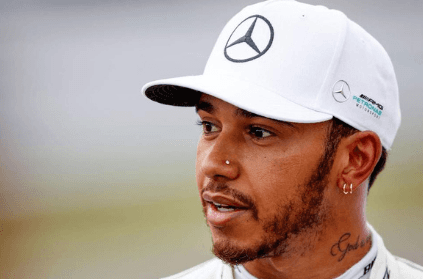 Five-time Formula One World Champion, and often regarded as one of the best drivers of his generation, Lewis Hamilton has managed to draw the ire of social media users in India.

According to a report in Economic Times, Hamilton questioned Formula One's policy of organising races in 'new' countries, and while doing so, he ended up making a rather harsh remark about India.

"I've been to Vietnam before and it is beautiful. I've been to India before to a race which was strange because India was such a poor place yet we had this massive, beautiful grand prix track made in the middle of nowhere. I felt very conflicted when I went to that grand prix," he said.

His 'poor India' remark drove the F1 fans crazy and several reminded Hamilton of his huge fan base back in India.
#LewisHamilton Shame on you !!!!. Looted other country wealth and calling us poor country. Check the diff between ur gdp and ours. ours is earned after u robbed us not like urs. Time will come you will come to india begging again @LewisHamilton

— Sachin Sharma (@sachinaryans) November 14, 2018
No Lewis Hamilton, you are wrong. F1 needs to go to new countries to popularize the sport. I think it's better you stick to racing and let the sponsors, marketing and branding teams for Formula 1 handle the race circuits. FYI F1 is hugely popular in India. #F1 @F1

— Prem Mohanty (@philipbkk) November 14, 2018
Lewis Hamilton..... My bad
You are a role model sir
Poor is a relative term. Rich is a subjective term. Please brush up your GEN for us fans. Thank you

— shampoo v (@SyamprasadV) November 14, 2018
'India is Poor' said the person who hails from the country which is living off from the wealth looted from India.#UneducatedLewisHamilton

— NonWinger (@NonWinger) November 14, 2018
With all the backlash on Twitter, Hamilton has now decided to issue a clarification.
Please read 🇮🇳❤️ pic.twitter.com/UtXRvcP74A

— Lewis Hamilton (@LewisHamilton) November 15, 2018
Tags :
#TWITTER #FORMULA-ONE #LEWIS HAMILTON #BUZZ
next