Tamil Nadu Generation and Distribution Corporation (TANGEDCO) has released the list of areas in Chennai to face seven-hour power cut on Thursday (February 7). The power cut will be scheduled from 9 am to 5 pm due to maintenance works.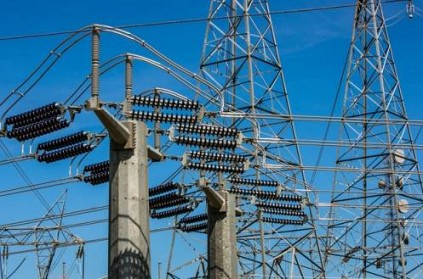 TANGEDCO also stated that if the works are completed before 5 pm, then the power supply will be restored immediately.
Here are the areas that will face power cut on Thursday:
Neelankarai
Anna street canal area, Ganesh Nagar, Bharathiyar Nagar, Kathiravan salai, Vaithiyalingam salai, ECR main Road, Ruby Complex, Thiruvalluvar Nagar, Rajenthiran Nagar, CLIR Nagar.
Kottivakkam; Sasthiri Nagar
1st to 7th , 9th streets, 7th cross street, Kottvakkam kuppam road, 2nd , 3rd ,4th Sea ward road, Balakrishnan road.
Adyar
1st, 2nd,3rd Cross Road Gandhi Nagar and 1st Main Road Gandhi Nagar. Kasturi bai nagar 1st , 2nd and 3rd Cross st, 2nd to 8th main Kasturi bai nagar, Nehru nagar 1st, 2nd, 3rd, 4th main road, Dhanalakshmi avenue, B.V. Nagar 1st to 5th st, Balaram road.
Tharamani
CRLI Campus, West Canal Bank road, Bharathi avenue, Angalamman koil st, Perumal koil st one part, Erikkarai salai one part.
KK Nagar
Alagirisamy Salai, 7th, 12th Sector, Part of Anna main Road.
Panaiyur
VGP layout part-1, Uthandi village,Raguvara Sali, Srinivasan Avenue.
Mathur
Vadaperumbakkam, V.S Mani Nagar, Kanniamman Nagar, MRH Road, Manjambakkam, Ranga Garden, Vinayagapuram, Anbu valarmathy Nagar, Chinna Thoppu, Kandasamy Nagar.
Manali Sathangadu
Sathyamoorthy nagar, VP nagar, JJ nagar, TKP nagar, Manali Express road, Ramasamy nagar, Kargil nagar, Rajaji nagar, Kamaraj nagar, 11 KV HT Services.
Tags :
#POWERCUT #MAINTENANCE
next