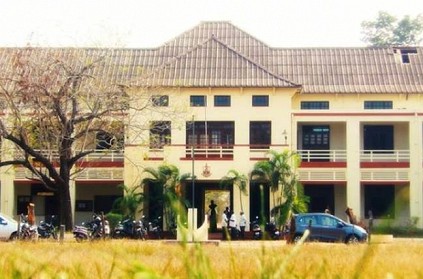 According to reports, a first-year undergraduate student of Madras Christian College died on Monday after collapsing during mandatory sports class.
Reportedly, 18-year-old Mahima Jayaraj, a BSc Chemistry student collapsed on the basketball court at around 5 pm on Monday. She was immediately rushed to the hospital where she was declared brought dead.
As part of the 'Sports For All' initiative, first year students have to spend at least 120 hours on the grounds so as to get 2 credits for completing their degrees. Mahima usually played badminton but was forced to play basketball on Monday. Reportedly, Mahima was tired after jogging but was not let to rest.
Over 2,000 students were seen on Tuesday protesting in the college premises. Students demanded that the 'Sports For All' option should be made optional. College authorities announced the day as a holiday and classes were cancelled.
Madras Christian College Principal Alexander Jesudasan addressed the protesting students and offered a solution. He informed that he will call for a meeting of the sports committee comprising of the College Union Society, the Chairman, the Secretary and two representatives from the students. He stated that if the committee decides to scrap 'Sport For All', then it shall be done.
next