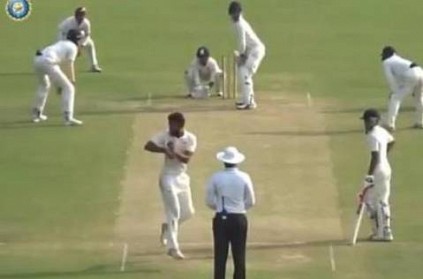 Cricket is an intricate game where every player carries their own style. The game itself is ever-evolving and if a player tries something new it can even become a fashion.
There are a lot of different batting styles including reverse shots, helicopter shots and switch hits. However, when it comes to bowling, there are a lot of restrictions. In a recent video shared by the Board of Control for Cricket in India (BCCI) a bowler could be seen performing a unique delivery which has left everyone confused.
The left-arm spinner can be seen doing a 360-degree spin before releasing the ball. However, his new delivery style was called a dead-ball by the umpire though he did not switch arms.
The video has left cricket fans all over the world divided. Some agreed with the umpire while others felt that it was a legitimate delivery. Watch the video here:
next