POPULAR FOOTBALLER ACCUSED OF RAPING WOMAN; DENIES ALLEGATIONS
Home >
News Shots >
Sports
By

Behindwoods News Bureau

|

Sep 29, 2018 10:53 AM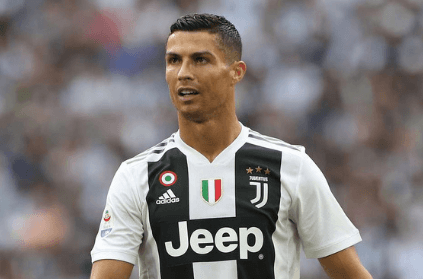 Portugal football star Cristiano Ronaldo has been accused of raping a woman in 2009. Ronaldo's lawyers, however, have denied these reports.

A German publication called Der Spiegel reported that a 34-year-old American woman, Kathryn Mayorga, has come out with serious allegations of rape against Ronaldo. According to the report, the incident took place in Las Vegas in 2009.

According to Leslie Mark Stovall, lawyer for the alleged victim, both Ronaldo and Mayorga reached an out-of-court settlement after the football star paid her a sum of $375,000.

"Kathryn was sexually assaulted in June 2009 by an individual named Cristiano Ronaldo," Mayorga's lawyer, Leslie Mark Stovall, said in a video published online by Der Spiegel.

Dismissing these allegations, Cristiano Ronaldo's lawyers said that they would sue German magazine Der Spiegel after it published these "blatantly illegal" accusations. Ronaldo's lawyer said that the report is "an inadmissible reporting of suspicions in the area of privacy", and that he would seek legal redress for his client from the magazine.
Tags :
#RAPE #CRISTIANO RONALDO #MAGAZINE #ALLEGATION
next