MLA DEFAMES NUN WHO ALLEGED RAPE BY BISHOP; CALLS HER A "PROSTITUTE"
Home >
News Shots >
India
By

Behindwoods News Bureau

|

Sep 08, 2018 07:31 PM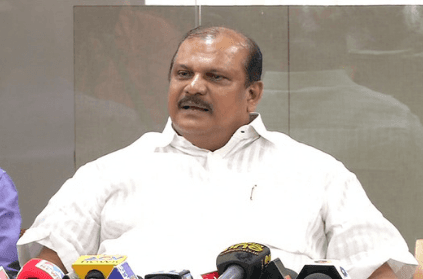 Poonjar MLA PC George has kicked off a major controversy after he questioned the character of a nun, who was allegedly raped by Jalandhar Bishop Franco Mulackal.

Speaking at a press conference in Kottayam, the MLA called the nun a "prostitute" in full media glare and even went on to question the allegations levelled by her. "What do you call a nun who has sexual relations with someone over a two-year period?" he asked.

"I am not saying that the Bishop hasn't done any wrong, but when you weigh his character against that of this nun, it is evident she is not above reproach. She says she was abused 13 times. How is it possible that she didn't have any complaint 12 times and it only became rape the 13th time? A nun is supposed to be a virgin. Like the mother of Jesus. If a nun loses her virginity, she cannot be treated as a nun," he added

George added that he was not defending the Bishop, but only speaking out against the misuse of the sexual abuse laws by women to "frame people of repute". "I initially thought that the Bishop was detestable. But after examining the case, I realise this nun is a troublemaker," he said.
PC George has come under heavy fire for his callous comment on this nun who was abused.
next