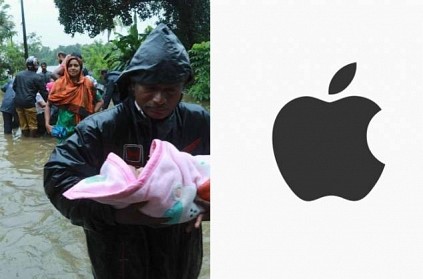 According to reports, US-based tech giant Apple is to donate Rs 7 crore to Kerala for the ongoing relief works that are going on.
In an official statement, Apple said, "We're heartbroken by the catastrophic flooding in Kerala. Apple is donating Rs. 7 crore to support the life-saving work Mercy Corps India and the Chief Minister's Distress Relief Fund are undertaking to support survivors, help those who have been displaced and rebuild homes and schools."
Apple also informed of adding a donate button in iTunes and App Store where users can support the State. Apple customers can donate $5, $10, $25, $50, $100, or $200 to Mercy Corps using credit and debit cards.
next