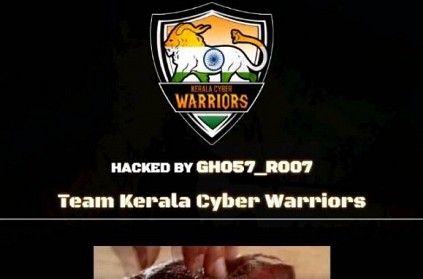 According to reports, on Friday the official website of Akhil Bharatiya Hindu Mahasabha was hacked by a group named, 'Team Kerala Cyber Warriors'. The group uploaded a beef recipe on the site instead.
The incident comes days after the Hindu Mahasabha Chief, Swami Chakrapani's controversial comments on rescuing beef-eaters in Kerala during the floods. Chakrapani had said on Wednesday, "I am also appealing for help in Kerala. But help should be given to those who respect nature and creatures. When roti was available to people in Kerala, they were slaughtering the cow to eat her meat. So, what I mean is that Hindus should provide help to those who avoid cow meat."
The Kerala Cyber Warriors, founded in 2015, hacked the Hindu Mahasabha's website and made a recipe for Kerala Spicy Nadan Beef Curry to appear on pressing refresh. The group also added a video on Facebook explaining the hack.
next