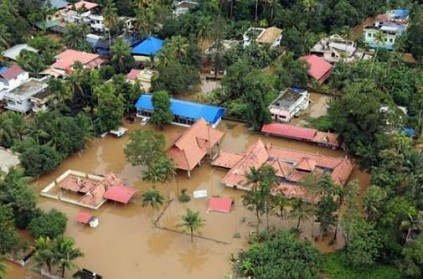 The Ministry of External Affairs (MEA) in a statement on Wednesday rejected any foreign aid for Kerala and stated that it will rely on domestic resources. MEA's official spokesperson said, "In line with the existing policy, the Government is committed to meeting the requirements for relief and rehabilitation through domestic efforts."
MEA added that foreign entities other than governments are welcome to support Kerala. Contributions can be made from NRIs, PIOs and other international entities to the PM's relief fund or the CM's relief fund.
Kerala's dismay over the turn of events was made clear after Finance Minister Thomas Issac's tweet. He tweeted, "We asked Union Gov for financial support of ₹2200 Cr ; they grant us a precious ₹600 Cr . We make no request to any foreign gov but UAE gov voluntarily offer ₹700cr. No, says Union gov , it is below our dignity to accept foreign aid. This is a dog in the manger policy.(sic)" Isaac also mentioned that the Centre must give permission for UAE's help or they should compensate Kerala.
Kerala government also asked the Centre to go through the 2016 National Disaster Management Plan (NDMP). Kerala CM Pinarayi Vijayan at a news conference on Wednesday said, "The National Disaster Management Plan, brought out by the Central government in May 2016, does state clearly that any voluntary offer of assistance from other countries can be accepted."
We asked Union Gov for financial support of ₹2200 Cr ; they grant us a precious ₹600 Cr . We make no request to any foreign gov but UAE gov voluntarily offer ₹700cr. No, says Union gov , it is below our dignity to accept foreign aid. This is a dog in the manger policy.

— Thomas Isaac (@drthomasisaac) August 22, 2018
next