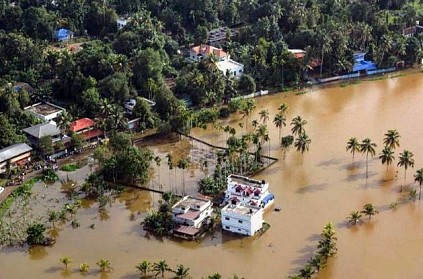 With one of the worst-ever floods to hit Kerala in 100 years, the State is in a pretty helpless position now. Many have voiced out their support for Kerala and many more collected money and other resources to supply the flood-hit state.
Amidst the many prominent figures, popular European football league Liverpool voiced out in support of Kerala. Liverpool's official Kerala supporters page, KeralaReds tweeted out, "Dear Reds, Kerala is going through one of its biggest natural disasters in its history. We are doing our best to help the people in need. It would be great if you all can spread the message and donate."
Replying to the tweet, Peter Moore, Liverpool's CEO tweeted his support to Kerala and promised to provide the victims help. He wrote, "Dear @KeralaReds Our international supporters liaison team will be in contact to see what we can do to help. Thank you for reaching out, and please know that all of us here @LFC are thinking about you in this time of extreme difficulty #YNWA(sic)"
Previously, Afghanistan cricketer Rashid Khan and South African legend AB de Villiers too voiced their support to Kerala. Khan posted a video requesting people to join hands to help Kerala. de Villiers tweeted, "My thoughts and prayers are with the people affected by the terrible floods in Kerala!!! More than 100 dead and 200,000 left homeless.. terrible! #KeralaSOS #KeralaDonationChallenge(sic)"
next