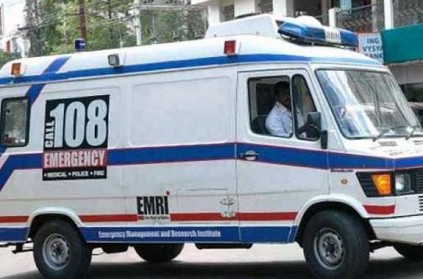 In a shocking incident in Alappuzha, a 108 ambulance burst into flames due to which a life was lost. The patient was inside the ambulance and on way to a private hospital.
The incident took place on Wednesday, when Mohanan Nair, aged 66, went to a government hospital due to breathing problems. He was, however, referred to another hospital. Nair was on his way to the hospital in an ambulance when the nurse tried to fit an oxygen cylinder to him.
However, this resulted in a spark causing minor injuries to both the nurse and the patient. Nair was rushed to the hospital on another vehicle, where he succumbed to his injuries and passed away.
The nurse was reportedly given medical care at a government hospital. The ambulance driver escaped unhurt.
next