Raphael Samuel, 27, from Mumbai recently made headlines due to his very unique beliefs and opinions. Raphael believes in 'anti-natalism' and is of the opinion that humans are destructive and should not reproduce.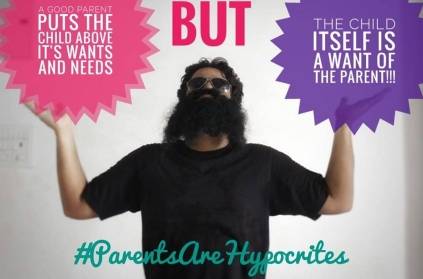 The man wanted to take legal action against his parents for giving birth to him without his consent. However, Raphael's decision was met with backlash from people. Now, almost a week later, Raphael's mother has spoken out about her son's decision and the backlash he faced.
Kavita Karnad Samuel wrote on her son's Facebook page, "I'm Raphael's mother and this is my response to the recent upheaval my son has created :
1. I must admire my son's temerity to want to take his parents to court knowing both of us are lawyers.
2. If Raphael could come up with a rational explanation as to how we could have sought his consent to be born, I will accept my fault."
She also mentioned how the media concentrated only on a part of Raphael's beliefs. She wrote that she feels happy that her son has grown up into a fearless, independent thinking young man.
next