15-YR-OLD VISUALLY IMPAIRED GIRL TAKES DOWN MOLESTER IN LOCAL TRAIN
Home >
News Shots >
India
By

Behindwoods News Bureau

|

Dec 20, 2018 08:54 AM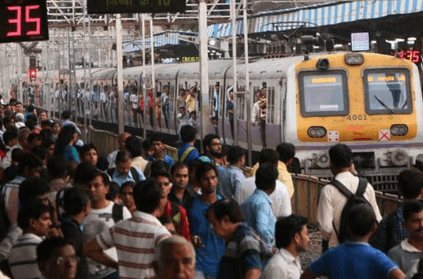 Agreed that India is a rapidly developing country. However, when it comes to women safety, there is still a long road ahead. Instances of molestation and sexual harassment have surfaced at nearly all public places including trains, buses, hospitals, and even police stations.

A 15-year-old visually impaired girl in Mumbai has shown the best to deal with sexual predators.

According to a report in Hindustan Times, the incident took place when the 15-year-old girl and her father boarded the Kalyan local from platform number 1 of Dadar station at 8.15 pm. 24-year-old Vishal Baliram Singh also boarded the compartment assigned to the differently-abled and stood right next to the teenager.

Taking advantage of the situation, Singh started his disgusting act of touching the girl inappropriately. However, the molester had no clue who he was dealing with. In order to teach him a lesson, the courageous girl got hold of his arm and twisted it. The girl's father followed his daughter's action by slapping the man.

Continuing his argument, Singh went onto manhandle the girl's 56-year-old father. The girl then came to his dad's rescue by twisting Singh's arm harder and forcing him to shout in pain. The loud scream made everyone aware of the situation.

The girl's father soon called officers and the molester was handed over to them.

"We are always easy targets for creeps like Singh. Our school teaches us self-defence and karate as part of our curriculum, so we can face the world despite our disability. I want the man to suffer, to ensure he does not repeat the act with any other 'easy target'," the girl said.
next