STUDENT WHO SHOUTED ANTI-BJP SLOGAN COULD BE AN 'LTTE MEMBER', SAYS BJP LEADER
Home >
News Shots >
Tamil Nadu
By

Behindwoods News Bureau

|

Sep 04, 2018 04:46 PM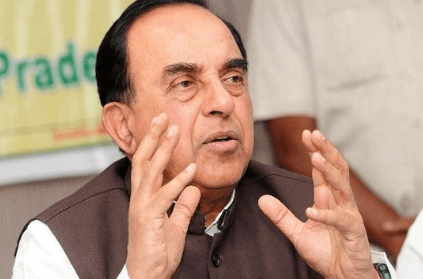 The political corridors in Tamil Nadu and across India have been buzzing since last night, after a student shouted anti-BJP slogan in front of Tamil Nadu BJP chief Tamilisai Soundararajan.

25-year-old Sophia Lois, who was arrested for shouting "down with Modi-BJP-RSS fascist government," has now been granted bail. However, politicians have hit out at the government for arresting the student. DMK chief MK Stalin, Kamal Hassan and others have come out in the support of Sofia.
Now, BJP MP Subramanian Swamy has made a strong statement, claiming that the student could be from Liberation Tigers of Tamil Eelam (LTTE). Speaking to ANI, Swamy said that police should investigate the issue.

"Because she is coming from Canada, she could very well be LTTE. Because a lot of Tamils in Canada are LTTE people and they use this word 'fascist' for the BJP," he said.

Saying that the BJP is a Hindu party, Swamy added that Hindus are the most liberal people and can never be fascist. Swamy justified Sofia's arrest by saying that she violated the code of conduct for passengers by saying the slogan inside the airport.

Senior journalist Shekhar Gupta has also tweeted about the issue, saying that it is a serious offence all over the world.
Intrigued by a student shouting protest slogans on a plane/in security zone at a fellow passenger becoming a 'freedom-of-speech' issue. Global aviation conduct rules post-9/11 are stiff & this is a serious offence world over. This is criminal behaviour, I'm afraid

— Shekhar Gupta (@ShekharGupta) September 4, 2018
next