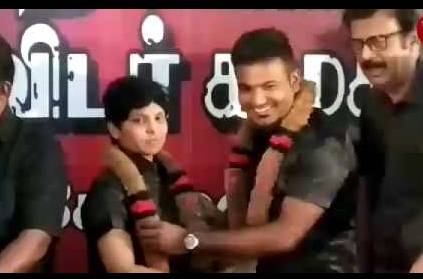 After losing her husband to caste crime, Udumalai Gowsalya turned into a social activist, advocating against caste. Gowsalya got married on Sunday to Parai musician Sakthi.
The wedding took place in Coimbatore on Sunday at the Thanthai Periyar Dravidar Kazhagam head office. Reportedly, the marriage was presided by Evidence Kathir, Kolathur Mani, VCK Vanniyarasu, and Ku Ramakritinan. Sakthi is a computer applications graduate and is currently pursuing his dreams of being a Parai artiste.
Gowsalya had earlier been wedded to Shankar, a Dalit man. In just eight months of marriage, Shankar was murdered by Gowsalya's family member in front of her eyes. The incident which took place on March 13, 2016, changed Gowsalya. The woman started actively protesting against caste. On December 12, 2017, Gowsalya's father was awarded the death sentence by a Tiruppur court.
next