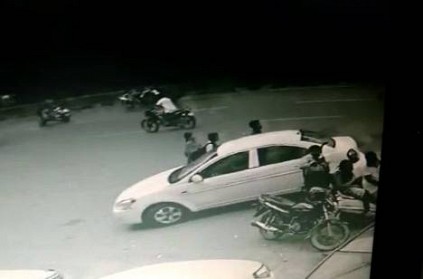 Just days after Perumalla Pranay (24) was murdered by his wife's father over their inter-caste marriage, yet another couple from Hyderabad was targetted.
The couple was attacked in the heart of Hyderabad on Wednesday by a man carrying a sickle with him. The man could be seen hacking away at the two while locals surrounded to help. The girl was also seen crying for help as the man continued his attack.
The girl reportedly sustained injuries to her head and the boy sustained injuries to both his head and hands. Reportedly, the two belong to different castes and got secretly married a month ago.
next