COIMBATORE MAN'S QUIRKY WAY TO IRON CLOTHES IS INSPIRING
Home >
News Shots >
Tamil Nadu
By

Behindwoods News Bureau

|

Aug 29, 2018 03:13 PM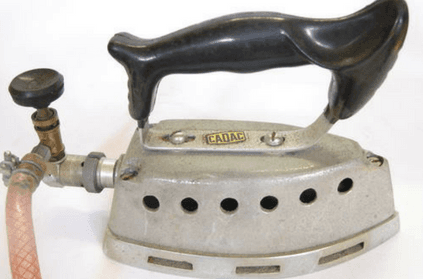 We all have seen clothes being ironed using charcoal, electricity or even steam. But a man in Coimbatore has come up with an innovative way by using a gas connection to iron clothes. Yes you read that right!
The laundryman, identified as Prabhu, has inspired others in the area to adopt similar environment-friendly methods to carry out daily tasks. "Earlier we used to use charcoal. But there was a fear of fire pieces or ash falling on the clothes and spoiling them. We then started using electric iron box, but there was always a fear of electric shocks," said the laundryman
Prabhu feels the 'Liquefied Petroleum Gas' (LPG) is a far more safer and efficient way to iron clothes. "With just 5 kg of gas, we are able to iron more than 800 clothes. Time taken is also less, as compared to other fuels," said Prabhu

These LPG-powered iron boxes can be used by those who press clothes on push carts on the road, and can also be used for commercial purposes. The iron box works on the similar principle of a gas stove. The LPG cylinder is connected to the iron box using a small and secured insulated gas pipe. The heat of the iron box can be controlled using regulator switches.
Compared to the conventional modes, this new method to iron clothes will surely benefit people. Tell us what you think in the comments below
Tags :
#JOBS #COIMBATORE #LAUNDRY #IRON #LPG
next