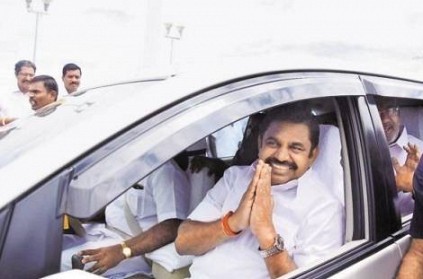 According to reports from TOI, a stone was thrown at Chief Minister Edappadi Palaniswami's car on Wednesday night. The CM was reportedly travelling from Coimbatore to Salem when the incident took place.
The CM had reached the Coimbatore International Airport from Chennai on Wednesday night to take part in a ceremonial event the next day at the Mettur Dam. He was on his way to Salem when a stone hit the car suddenly.
The CM was reportedly advised to take another car for safety purposes. The police are yet to make an official statement.
next