HERE'S HOW SPY CAMERAS FILMED UNSUSPECTING WOMEN AT THIS CHENNAI HOSTEL
Home >
News Shots >
Tamil Nadu
By

Behindwoods News Bureau

|

Dec 05, 2018 12:02 PM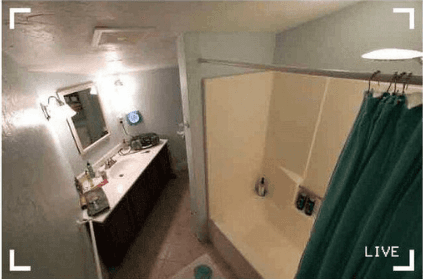 The women who had rented out room at a hostel run by Sampath Raj alias Sanjeev at Adambakkam didn't have a clue that they were being secretly filmed until a hidden camera fell off from a plug socket inside the bathroom. But that was just one of the many cameras in the house!

48-year-old Raj had put up hidden camera all across the house in sockets, bulbs, hanger and in his wrist watches. The women trembled to even think that every time Sampath came to the house, he used to secretly film them using his black and red wrist watch.

Sampath is a BE graduate from Trichy. He came to Chennai with hopes of making it big in the real estate sector. But the business did not click and he suffered losses. In October he placed an advertisement asking women to rent out his room. Soon the house was taken by 6 women.

However, even before the women moved in, Sampath had fitted several hidden cameras all around the house. "Being an engineering graduate, he fixed all cameras himself to ensure that no one got to know about it," said Adambakkam police inspector Murali.

According to police, Sampath installed sound-activated cameras in the bathrooms. The camera remains on standby mode for up to 500 hours. Whenever it senses noise - of the bathroom door being opened or of a tap being opened - it begins to film. It can record footage of up to 4 hours.

Sampath made frequent visits to the house on the pretext of repair work to ensure that the cameras got proper field of vision. He used a duplicated key to enter the building after everyone left to collect the footage, police added.
*Originally published in Times of India*
Tags :
#POLICE #SPY CAMERAS #HOSTEL #ADAMBAKKAM #VOYEUR
next