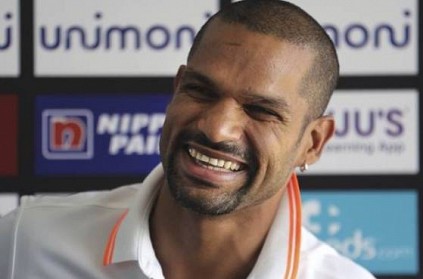 Shikhar Dhawan was declared the Man of the Match in the India vs Bangladesh match held at Dubai. The final Asia Cup match was thrilling and fulfilling. At the end of the nailbiting match, India bested Bangladesh by three wickets.
Dhawan amassed a whopping 342 runs in the five matches of the Asia Cup. Though the opener was able to score only 15 runs in the final match, it was still a proud moment. India regained the Asia Cup after its win against Bangladesh.
After India lifted the trophy, Dhawan shared a moment with his son and the cup. In a photo posted on his official Instagram page, Dhawan could be seen carrying the trophy and his son Zoraver. Dhawan captioned the photo, "Holding the trophy with my son #Zoraver was one of the best moments of the night. A great series, fantastic finals and #Asiacup stays with us. #teamindia #asiacup2018 #champions."
next